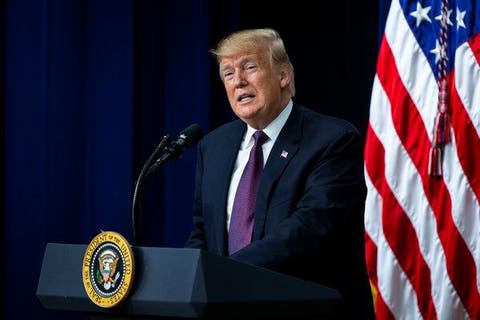 2019: We have no preferred presidential candidate, says US
The United States of America has revealed that it has no preferred presidential candidate in Nigeria's 2019 general elections.
This was revealed by Mr. Russell Brooks, the Public Affairs Officer at the US Consulate General Lagos, via a live chat on Facebook which was monitored by our correspondent,
When asked if the US would be supporting any Presidential candidate ahead of the 2019 election, Brooks said the US would continue to remain neutral.
He said the only thing the US would be supporting is a credible and fair process.
Brooks added, "We are not favouring or supporting any candidate. It is up to the Nigerian people to decide. Our candidate is the process. The process should be free and fair, it should be a non-violent process. I am not talking of any plus or minus of any candidate, we are not favouring any candidate. We are not trying to influence the success of any candidate. That is not our role."
He said the US would support the Independent National Electoral Commission, the media and Civil Society Organisations especially in the area of capacity building.
Brooks said, "We are helping Nigeria to make that progress through our support to INEC, to civil society here in Nigeria; through our assistance to the press and enabling them to also play a positive role in the coverage of the elections.
Former president Goodluck Jonathan had in his new book, 'My Transition Hours' alleged that the US interfered in the 2015 election.
Jonathan said former US president, Barack Obama's support for Buhari was so glaring that he released a video shortly before the election, asking Nigerians to "open a new chapter".